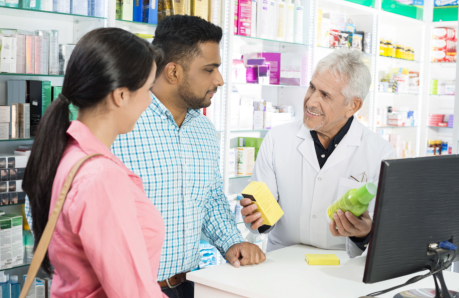 Like our pharmacy in North Bergen, New Jersey there are many pharmacies across the country that provide medicine and medical equipment for people. Pharmacies also provide many different services that provide convenience for their customers and promote medication adherence, effective treatment plans, provides assistance with prescriptions, and many more.
We at Broadway Pharmacy have listed a few other things about pharmacies you may not have known about:
You can get your immunizations at some pharmacies.

Immunizations are very important in combating the spread of infectious diseases. In fact, vaccines are responsible for eradicating many diseases that have affected the world throughout the years. Aside from providing assistance with your drug prescription, you could now actually get your immunizations in some pharmacies.

Provide general merchandise.

When people think of pharmacies they often picture medicines and medical equipment. But did you know a lot of pharmacies offer more than just those? It is not uncommon to find merchandise in pharmacies that you normally see at a supermarket. Products may range from beauty, personal hygiene, skin care, and many more.

You can consult your local pharmacist.

A lot of study and schooling go into becoming a pharmacist. They do more than just provide people the right medication, they can also provide consultations and educate people regarding medicines and their effects. Your local pharmacist is a great source of information regarding the medicines incorporated in your treatment program. They are knowledgeable about the compounds that make medicine and the various effects to expect. They can educate people on the techniques and methods to promote better medication adherence and effective treatment program.
Those are just a few things about pharmacies you may not have known about. For your medication needs and more, we provide pharmaceutical supplies in New Jersey.