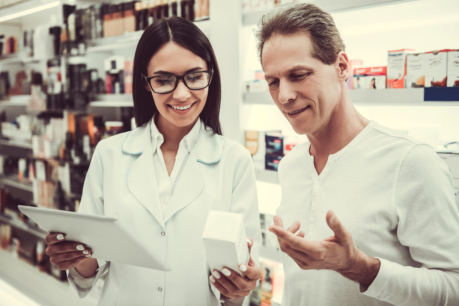 One great and beneficial service that is provided by some pharmacies is patient counseling. This service can be one-on-one counseling, family counseling, over the phone, and many more depending on your local pharmacies. Proper patient counseling is one of the services you may experience in our pharmacy in North Bergen, New Jersey and can help you in many different ways.
Here are a few of the many benefits that you can experience from proper patient counseling with pharmacies like us Broadway Pharmacy.
You Get Better Educated About Your Medicines and Treatment Plans

With patient counseling, your local pharmacist will help give you a better understanding of your drug prescription, treatment plan, and what to expect from your medicine including effects and any symptoms that may be present. This can be very valuable and better promote the safe administration of medication.

Your Pharmacist Will Inform You Whether or Not Your Medicine or Treatment Is Most Effective

One of the biggest benefits of proper patient counseling is that they can help people find the best medicines or treatment programs to treat an ailment. A pharmacist is well versed and educated in the compounds and effects of medication, they often know exactly what medicines will be best for you. During these consultations, the pharmacist can even provide advice on alternatives for your medication if you are experiencing any constraints such as a diet constraint.

You Can Receive Advice on How to Get and Manage a Better and Healthier Life

A pharmacist is also highly knowledgeable on the inner working of the human bodies. They know the effects certain compounds or substances have on the body. Because of this, they can provide a lot of helpful information that will help you live a healthier life.
Next time you visit your local pharmacy, consider getting a proper patient consultation and you may learn many new things. We provide pharmaceutical supplies in New Jersey and many beneficial services including patient counseling.