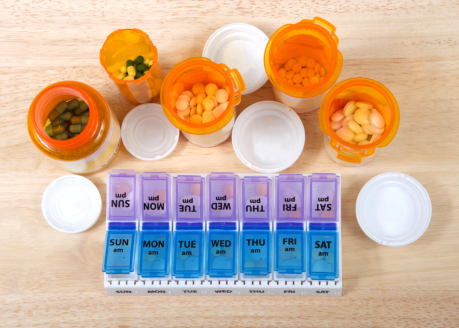 In many pharmacies like our pharmacy in North Bergen, New Jersey, they provide beneficial services that can improve your adherence to your medication and treatment plan. These services are also often aimed at improving your medication organization at home. A few examples of these services that you may find with us here at Broadway Pharmacy include Transfer Rx, Refill Rx, and delivery services. There are also many things you could do at home to promote better medication organization
Here are a few things that can help promote better medication organization at home:
Make a checklist

Making a daily checklist of what medicines you have to take and at what doses is a great way to improve your medication organization and ensure that you don't skip on your medication needs. This will also help you track drug prescription so you would be able to tell when you are running low on supply.

Keep an inventory of your medication

Keeping an inventory of your medication will better help you determine which of your medicines are due for a refill or if you have any prescriptions to renew or transfer. This can also promote medication adherence since all your medication will be stored in one place and can easily become part of your daily routine.

Use pill packaging or label your medication in containers

This is a great way of reminding you what medicines you need to take at certain times. For example, you could place all the medicines you have to take at night in a container labeled "PM medicines" and can even label them with instructions such as "to be taken before breakfast".
These are just a few of the many things you could do at home that can promote your medication organization and improve the chance for an effective treatment plan. We provide pharmaceutical supplies in New Jersey and many beneficial services that can help improve your treatment program.