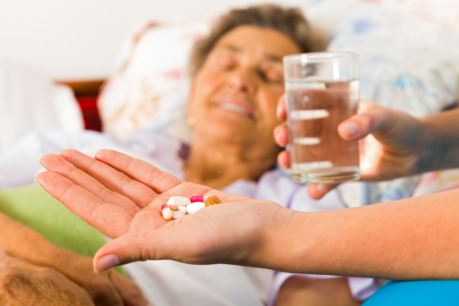 Taking your medication at the right time is very important in order for the medication to have its full effect. There are may be negative side effects from taking your medication outside the prescribed time such as building a resistance to the medicine. Pharmacies like our pharmacy in North Bergen, New Jersey, know the importance of proper medication adherence and administration and strive to educate our clients about it.
Here are a few great ways to help you remember to take your medication from us here at Broadway Pharmacy.
Leave yourself a note
Placing notes in easy-to-see places in your home is one great way to remind yourself you take your medication on time. You can stick your notes on a cork board or on the door of the refrigerator. It would be best to leave the note in a place you tend to spend a lot of time in, like an office or the living room.
Use your smartphone
Almost everyone has a smartphone nowadays. There are many applications that can be downloaded that can help with medication reminders and medication adherence. So if you are finding it difficult to remember to take your medication, check your phone. There is probably an existing application that can help. If not, it wouldn't hurt to download one or two.
Have someone remind you
Another great way to remember to take your medication is to be reminded by someone else. You could ask your spouse, parents, children, or even a close friend to remind you to take your medication and drug prescription. Some pharmacies even offer a medication reminder program to make sure that you won't forget to take your medications anymore.
So those were just a few ways to help you better remember to take your medication. Next time, you can buy your medicines here at Broadway Pharmacy. We also offer pharmaceutical supplies in New Jersey.