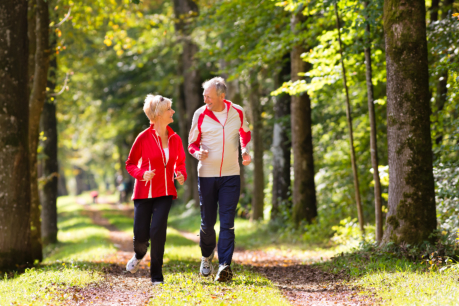 Hypertension, which is also known as high blood pressure, is very unhealthy. There are many causes of high blood pressure. The main cause is having an unhealthy lifestyle. High blood pressure can lead to many health complications such as heart attacks, stroke, heart failure, aneurysms, and many more. Regular high blood pressure is dangerous and can be mitigated through a drug prescription. However, the best way to lower and maintain a healthy blood pressure is to transition to a healthier lifestyle.
Here are three lifestyle changes that you should do to lower your blood pressure and maintain a healthier lifestyle from us here at Broadway Pharmacy.
Regular Exercise
This is the best way to maintain a healthier lifestyle. Regular exercise helps prevent many health complications from developing including high blood pressure. With regular exercise coupled with the supplemental vitamins and minerals, you could find in pharmacies such as our pharmacy in North Bergen, New Jersey is a sure fire way to lower your blood pressure levels.
Eat Healthy
High Blood Pressure is commonly caused by the food we eat and our diet. A diet with a lot of processed sugars and fats increases the bad cholesterol in our bodies causing high blood pressure. With a healthy diet comes healthy blood pressure levels.
Quit Smoking
Heavy smoking can be associated with high blood pressure. Quitting this habit will lower your risk of developing heart disease, hypertension, and many more. You could find alternatives to help you kick the habit in from our stock of pharmaceutical supplies in New Jersey and other similar places.
Those were three things that you could incorporate into your life to make you healthier and lower the risk of many health complications including high blood pressure.
---
Disclaimer
Blogs, content and other media uploaded online are for informational purposes only. Contents on this website should not be considered medical advice. Readers are strongly encouraged to visit their physician for health-related issues.
---